-
Menlove Avenue
(
http://www.beatlelinks.net/forums/forumdisplay.php?f=18
)
| | |
| --- | --- |
| Apple Scruff | Dec 07, 2015 04:22 PM |
---
35 years....thank you John

It's hard to imagine that THAT much time has gone by without John. Maybe it's easier to accept because, in a sense, John is still very much here with all of us. I remember this quote from a commemorative edition of
Rolling Stone
years back, and it stays with me now...but the jest was that John is very much alive in every singer-songwriter out there.
I always get very reflective at this time of year because there are so many "what ifs"...but sometimes it's important to be grateful for what was and what remains. I think when you put on something as gorgeous as "Dear Prudence" and listen to those words
"The sun is up, the sky is blue, it's beautiful, and so are YOU..."
you just have to remember that this man gave us all so much exquisite, positive, hopeful art.
There was so much sadness in John's life and, of course, so much complexities in the man himself. But on a whole, he turned so much energy into really gorgeous stuff that has made us laugh, smile, cry, rock out. It's just GOOD.
And I love him for that and so much more. 35 years John...but you live on.
| | |
| --- | --- |
| wallrus59 | Dec 08, 2015 03:33 PM |
---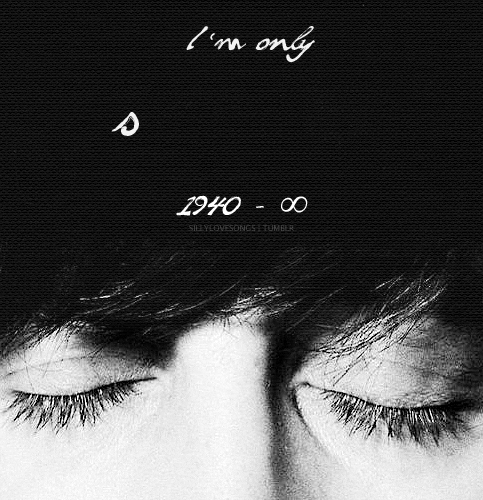 | | |
| --- | --- |
| wallrus59 | Dec 08, 2015 06:33 PM |
---
check this url out...such a cool gif....thanks to artist Georgina Flood for sharing....look her up, she has been having buy one get one sales frequently for the holidays...though I think she may be done with the sale...t is worth looking for...she has print sales frequently, reasonably priced.
but this gif blew me away.
https://www.facebook.com/georginasde...4665238544800/
Peace and Happy Xmas and Holidays to all.
W59:music2:
All times are GMT -8. The time now is

03:27 AM

.
Powered by vBulletin® Version 3.6.8
Copyright ©2000 - 2020, Jelsoft Enterprises Ltd.