-
Menlove Avenue
(
http://www.beatlelinks.net/forums/forumdisplay.php?f=18
)
| | |
| --- | --- |
| Apple Scruff | Dec 21, 2011 12:12 PM |
---
The 'John Lennon Book Club'

Excuse the unoriginal Oprah inspired title. I'm doing this thread purely for fun! Since we do have some literary buffs on this forum, YOU can help me out. I have a somewhat general list of books and there's a few I am probably more certain of. For each post, simply name the book, the series, or the author in the title. You don't need to name all three, but perhaps book title and author if you can.

So this thread will be about the books John read or loved in his lifetime, however you can certainly post an exception. In other words, if you know of a book that John definitely read or had to have read in his lifetime, POST IT. I don't care of you stick children's books in here. This is supposed to be an inspired thread. We can thank hibgal for the idea. :wave2: I happen to know I am going to need a lot of help. If I post something erroneous, please call me out.

And perhaps we can even stick in a few MODERN books John may have read if her were here today (hey Macca what do you know, I used your phrase there). A picture of the book, a short synopsis, and even a link would be AWESOME cool.

Let's get posting!!
| | |
| --- | --- |
| Apple Scruff | Dec 21, 2011 12:20 PM |
---
Sugar Blues by William Dufty

In May Pang's book, on her last meeting with John, she noted that he looked very noticeably thinner than the John she remembered. He reacted very firmly to her criticism by mentioning that she (May) needed to watch out for the 'sugar blues.'
John was quoting the above book, which became one of his favorite obsessions in his last years. Measuring his sugar intake and chastising those who ate too much sugar.
Dufty's book, released in 1975, became one of John's inspirations in his increasing obsession with his health. Here is a short synopsis of the book:
Quote:
---
It's a prime ingredient in countless substances from cereal to soup, from cola to coffee. Consumed at the rate of one hundred pounds for every American every year, it's as addictive as nicotine -- and as poisonous. It's sugar. And "Sugar Blues", inspired by the crusade of Hollywood legend Gloria Swanson, is the classic, bestselling expose that unmasks our generation's greatest medical killer and shows how a revitalizing, sugar-free diet can not only change lives, but quite possibly save them.
---
If you are interested in reading this book to understand why John heralded it the way he did, it is only $6.99 on
Amazon
and has received rave reviews by the critics and apparently the fans as well.
| | |
| --- | --- |
| Apple Scruff | Dec 21, 2011 12:30 PM |
---
The Writings Of A Savage by Paul Gauguin

I am
so
discombobulated when it comes to recalling verbatim from every 1980 John interview, but I know for certain John had read quite a bit on the life and times of Paul Gauguin. I don't know exactly
what
books he may have read, but perhaps I will finally send out a tweet to Yoko inquiring about it if you all are curious enough.
In any case, I am including the 1978 classic collection of Gauguin's writings here.
I
personally think this is the book John may have read that gave insight into some of the darker aspects of the painter's life.
For a little more than $15 you can own this book
new on Amazon
and understand a bit about the tormented genius of Gauguin.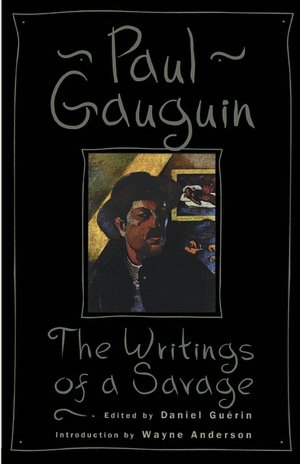 Here is a synopsis:
Quote:
---
The life of Paul Gauguin (1848–1903), who abandoned his wife, five children, and a successful career as a stockbroker to paint in poverty in exotic Tahiti, is one of the legendary tales of the art world. Today he is recognized as a highly influential founding father of modern art, who emphasized the use of flat planes and bright, nonnaturalistic color in conjunction with symbolic or primitive subjects. Familiarity with Gauguin the writer is essential for a complete understanding of the artist. The Writings of a Savage collects the very best of his letters, articles, books, and journals, many of which are unavailable elsewhere. In brilliantly lucid discussions of life and art Gauguin paints a triumphant self-portrait of a volcanic artist and the tormented man within.
---
| | |
| --- | --- |
| Apple Scruff | Dec 21, 2011 12:31 PM |
---
By the way, if anyone finds quotes of John discussion the books or subject matter of the books I have posted, PLEASE share them. It would be so appreciated. :wave2:
| | |
| --- | --- |
| Apple Scruff | Dec 21, 2011 12:39 PM |
---
The Primal Scream by Arthur Janov

This book is out of print, and Janov has a new one called
The New Primal Scream
, which I assume is an "updated" explanation of his therapy. :nono3: On
Amazon
one can obtain a used copy of this book for about $2.99 and up.
In any case,
this
book highlighted here is the one that John read in 1970, shortly after it was released on January 1st. John was one of Janov's very first patients, and certainly his most famous.
I actually found this book and it is somewhere in the vicinity of my library, unread. I should take the time to read it just to know what the H this whole thing was about. As of now, I feel like I haven't enough insight to really make a good synopsis of my own, so I will simply copy and paste one as I did for the above two books.
Quote:
---
A thought provoking book which presents a new approach to psychological thinking through case histories and documented evidence of the elimination of lifetime ailments, both psychological and physical, through reliving core experiences. This book challenged all existing forms of therapy of the time period.
---
| | |
| --- | --- |
| Apple Scruff | Dec 21, 2011 12:59 PM |
---
And as we all know about The Primal Scream book, whether it worked or not as a therapy it certainly inspired John to write some incomparable music.
| | |
| --- | --- |
| hibgal | Dec 21, 2011 01:07 PM |
---
The Passover Plot by Hugh J. Schonfield

The Passover Plot : A New Interpretation of the Life and Death of Jesus
by Hugh J. Schonfield
Absolutely THE book that caused the biggest stir in John's life! It was after reading The Passover Plot that John made his infamous remark about The Beatles being more popular than Jesus.
An excerpt from a
review by Tim Chaffery
:
Quote:
---
During the 1960's, Hugh J. Schonfield created quite a stir when he published a best-selling book entitled The Passover Plot. The cover of the book briefly explains that the book is a "new interpretation of the life and death of Jesus." In reality, The Passover Plot is a bold denial of much of Jesus' life and the circumstances of His death, burial, and resurrection. Naturally, many Christians protested the book while atheists and skeptics praised it.
---
Or you can read a preview of the book
here
.
Used copies available at
Amazon
for as little as 1c!
| | |
| --- | --- |
| Apple Scruff | Dec 21, 2011 01:15 PM |
---
Very fascinating hib!
| | |
| --- | --- |
| Apple Scruff | Dec 21, 2011 01:40 PM |
---
Macrobiotics: An Invitation to Health and Happiness by George Ohsawa

Was there ever any doubt? :laugh5: This book was released in 1978 and, although John started his Macrobiotic lifestyle in late 1968 apparently, I'm almost positive he would have read this one. George Ohsawa, born October 18, 1893, was the founder of the Macrobiotic philosophy. And although some of us have various levels of skepticism, on a whole the idea behind Macrobiotics is truly
magnificent
. It requires a great deal of discipline and mond control. However, the yin/yang factor of balance is something that is a phenomenal read. I actually think I'm going to buy this one. I want to know more, what can I say? My husband will not appreciate me trying to covert him into a Macrobiotic, but
I
may give it a spin. I'm slowly trying to become a vegetarian, but I do find this diet exceptionally interesting.
Snoopy, come at me. I know you're going to judge me now. :laugh5:
Here's a short synopsis:
Quote:
---
"This book is for people whose aim is health and happiness, by and for themselves. Whatever problems we want to solve, we should start with ourselves. This is the Oriental approach. A happy society must be built on happy individuals. Every person's happiness depends on his health. Macrobiotics is neither merely a way of curing illness nor a mystical Oriental cuisine. Some people think it is a brown rice diet, others that it is a means of giving up pleasure at meals. How far from the truth these ideas are! Macrobiotics is a profound understanding of the orderliness of nature, the practical application of which enables us to prepare attractive, delicious meals, and achieve a happy and free life."
---
The book is available on
Amazon
used for about $27 and counting.
I'm game.
| | |
| --- | --- |
| hibgal | Dec 21, 2011 02:03 PM |
---
Little Women by Louisa May Alcott

And from the avant-garde to the... young girl's classic Little Women by Louisa May Alcott. Yes folks, cool John read it and had it still in his library when interviewed by Maureen Cleave in 1966.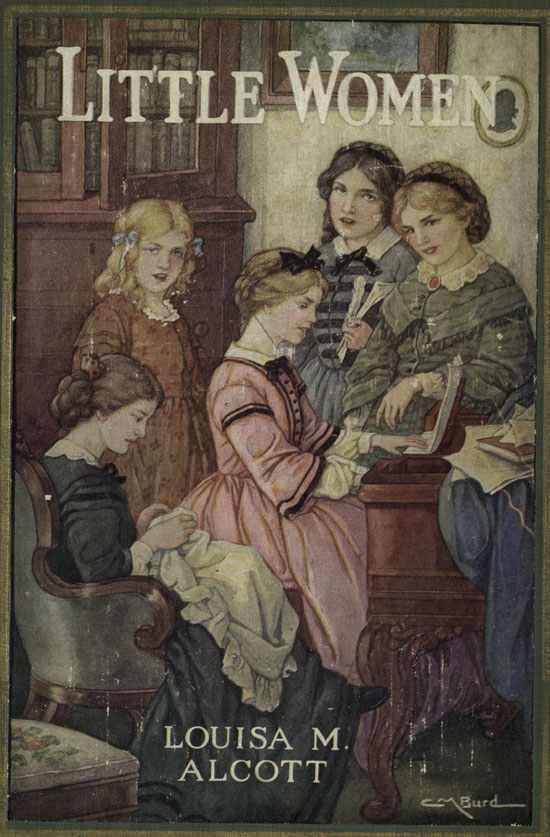 First published in 1868, Little Women follows the lives, loves and tribulations of fours sisters growing up during the American Civil War. The story is based the childhood experiences Alcott shared with her real life sisters, Anna, May and Elzabeth. The novel stars Jo, Meg, Beth and Amy and explores the rich nuances of family and family relationships.
The book beings thus:
Quote:
---
Christmas won't be Christmas without any presents, grumbled Jo, lying on the rug.

It's so dreadful to be poor! sighed Meg, looking down at her old dress.

I don't think it's fair for some girls to have plenty of pretty things and other girls nothing at all, added little Amy, with an injured sniff.

We've got Father and Mother, and each other, said Beth contentedly from her corner.
---
Lots of cheap editions to be had or you can
read it free as an ebook
!
This book has been read by generations, I read it myself while still a young girl, but never that I would've expected
John Lennon
to have also read it and enjoyed it enough to keep it!
| | |
| --- | --- |
| wildewoman | Dec 21, 2011 02:24 PM |
---
I think this is one of the crazy guys....

...who said smokers could continue to puff away like overstressed freight trains as long as they avoided dairy products, and they wouldn't get cancer.

Oh, I am referring to Macrobiotics, NOT Little Women!
| | |
| --- | --- |
| wildewoman | Dec 21, 2011 02:28 PM |
---
"Little Women" was my FAVORITE book as a child, followed closely by "Alice in Wonderland!"

Wow, he read THAT? It's a very family-oriented book...close siblings, loving Mother...hmm
| | |
| --- | --- |
| Maia 66 | Dec 21, 2011 03:34 PM |
---
Portrait of a Marriage

Well, he was raised by 5 sisters... makes sense to me!
Here's the book that convinced John it would be okay for Yoko and him to explore other sexual partners--the notion that eventually became The Lost Weekend.
Portrait of a Marriage: Vita Sackville-West and Harold Nicolson
by their son Nigel Nicolson:
Here's the Amazon blurb:
Vita Sackville-West, novelist, poet, and biographer, is best known as the friend of Virginia Woolf, who transformed her into an androgynous time-traveler in Orlando. The story of Sackville-West's marriage to Harold Nicolson is one of intrigue and bewilderment. In Portrait of a Marriage, their son Nigel combines his mother's memoir with his own explanations and what he learned from their many letters. Even during her various love affairs with women, Vita maintained a loving marriage with Harold. Portrait of a Marriage presents an often misunderstood but always fascinating couple.
| | |
| --- | --- |
| Hari's Chick | Dec 21, 2011 04:14 PM |
---
Of course, Wind in the Willows, Alice in Wonderland, and Treasure Island (those are the ones from the start).... Wind in the Willows I noted particularly because it was one of Paul's favorites. I actually read it 'all those years ago' *because* of Paul, and then found John loved it, too!
Okay, there is a Rolling Stone bio John read (name??) because he said he read all the juicy bits first. I don't recall which one.
AND.... yes, I have to! :tongue1:
We know John read that one!
| | |
| --- | --- |
| Apple Scruff | Dec 21, 2011 05:56 PM |
---
Thanks Maia for that add! Wow, awesome. I am getting so inspired to buy/read these books! I actually never knew that whole scenario surrounding
Portrait Of A Marriage
. The things I learn on this board...
HC, I read
I Me Mine
in high school and I remember seeing John mentioned
way
more than Paul or Ringo- if they were even mentioned at all. It just goes to show how sensitive John was and how much he cared, because that book came out a few weeks before he passed away and he had already read (or flipped through) it.
Quote from John regarding George's book:
Quote:
---
"I was hurt by it ... By glaring omission in the book, my influence on his life is absolutely zilch and nil ... I'm not in the book."
---
Wrong John. You were. But we'll forgive you because, in this matter, I think we all know that you cared too much.
| | |
| --- | --- |
| Apple Scruff | Dec 21, 2011 06:15 PM |
---
Just William by Richmal Crompton

These stories were a
huge
influence on John as a little boy. According to Norman's book, he would often fashion himself as the main character William Brown. Here is the description of William found on page 50 of Norman's bio:
Quote:
---
William is a many-sided character; a leader whose authority over his followers is absolute; a daydreamer who imagines exotic careers as a big-game hunter, secret agent, or circus clown; a virtuoso of scorn and sarcasm and an inventive liar; an exhibitionist, given to singing at the top of his voice, playing mouth organs and trumpets at top volume, dressing up in exotic clothes, and wearing elaborate false beards and mustaches; a hustler, forever trying to raise money for new water pistols or cricket bats; a tender-hearted animal lover; a tireless novelty seeker and observer of new trends and fashions; an indefatigable writer of lurid stories, dramas, and poems in his own individual spelling; and organizer of plays, shows, and exhibitions in his bedroom or the Old Barn. His greatest joy is to escape from his own genteel environment and run around with "vulgar" working-class children, swapping his nice clothes for their fancy ones and trying ti imitate the crudeness of their speech. His spirits are never lower than when he is discovered among these unsuitable companions and restores to the outraged bosom of his family."
---
Well, damn. If that isn't SO John...
The book is out of print, but you can buy the entire collection on audio CD used on
Amazon
for a little more than $38 and counting.
If you want the actual book collection, you'd have to pay over $300 for the collection.
| | |
| --- | --- |
| wildewoman | Dec 21, 2011 06:42 PM |
---
I have one of the books...I am not sure where it falls in the series. I can't remember where I ordered it, but trust me, it was NOWHERE near $300.00. I don't think I'd spend that much for any book, unless it was some old book owned by John full of his doodles, underlines, running commentary and marmalade stains from the toast he was eating while he read the book at the kitchen table or something!

Digression: Is marmalade macrobiotic? My guess is no. But he ate it anyway, apparently, and got annoyed when it wasn't in the house....

Anyway, the William book I have is a kick. William is a good-hearted, inventive child way too smart for the adults who surround him; and yes, you can see a lot of John in him. It would take a perceptive child to be able to grasp all that is really going on in the stories, because the prose does not patronize and spell everything out to the reader.

The book I had was a fun read.
| | |
| --- | --- |
| Apple Scruff | Dec 21, 2011 06:54 PM |
---
I'm almost certain, wilde, that one of the aspects you must love about John is his love for literature.
| | |
| --- | --- |
| hibgal | Dec 22, 2011 12:56 AM |
---
Let's play tigers and tiger tamers!

Growing up I LOVED the William books! Even my dad, who's not that much into fiction, has one cherished book in the series, which he got as a kid to cheer him up after breaking his leg skiing.

Of course these books would appeal to John. Besides what Norman mentions, they are absolutely hilariously funny! All those excuses! His mom says he's not allowed to play tigers and tiger tamers any more so of course he doesn't. He's a very obedient TO THE LETTER boy! He just play lions (or jaguars or gepards or any other wild animals) and tamers instead! :laugh5:

Oh man, this SO takes me back!
| | |
| --- | --- |
| LiverpoolLou | Dec 22, 2011 05:43 AM |
---
Fascinating thread... and diverse taste from Johnny. I remember reading John identified with William's rebelliousness from the Just William books.
Fairly obvious ones here, and a link to John's to-do list where he mentions Beyond Reason by Margaret Trudeau, and Blue Mystery: The Story of the Hope Diamond by Susanne Steinem Patch. It's thought the list was written in 1980 as that's when Trudeau's Beyond Reason was published.
Childhood favourites and an influence for I Am The Walrus...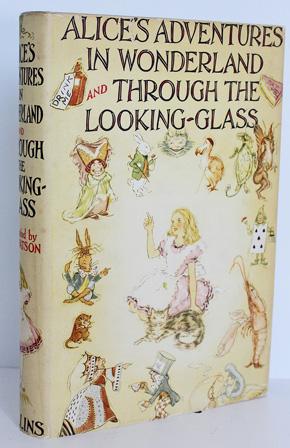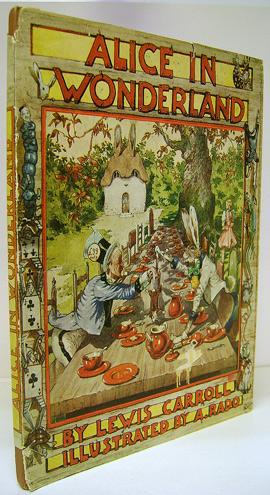 His Tibetan Book Of The Dead period which led him to write Tomorrow Never Knows...
The two books from his 'To-Do' list and link showing list. Wonder if he got around to reading them? ...
He was also returning a book from that list by Norwegian explorer Thor Heyerdahl... Kon-Tiki? Suited his adventurous nature.
Link to to-do list...
http://i844.photobucket.com/albums/a...non/johnto.jpg
All times are GMT -8. The time now is

04:42 PM

.
Powered by vBulletin® Version 3.6.8
Copyright ©2000 - 2020, Jelsoft Enterprises Ltd.